On 28 to 30 November 2022, the European Chamber of Commerce in Vietnam (Eurocham Vietnam) held the "Green Economy Forum & Exhibition (GEFE) 2022" in Ho Chi Minh City. The main objective of the event is to support Vietnam in achieving commitments at the 26th United Nations Climate Change Conference (COP26) as well as the socio-economic development goals outlined in the National Strategy for Green Growth 2021-2030.
The series of events serves as a platform to strengthen bilateral cooperation between the European and Vietnamese business communities, promote a sustainable green economy through expertise sharing or exchange of initiatives on technology transfer.
Operating in the field of Green Constructions, Tona Corporation has joined Tona Syntegra Solar to organize a booth at the Green Economy Forum & Exhibition 2022.
With the goal of contributing to the "Vietnam net emissions reduction by zero by 2050". Tona Corporation sees GEFE 2022 as a stop to provide reliable green construction solutions to businesses attending this event.
Read more: What is the LEED standard? Advantages and disadvantages of the LEED green building rating system.
During the three-day event, the booths of Tona Corporation and Tona Syntegra Solar recorded hundreds of visitors along with interesting stories and questions in the field of Renewable Energy and Sustainable Development Goals.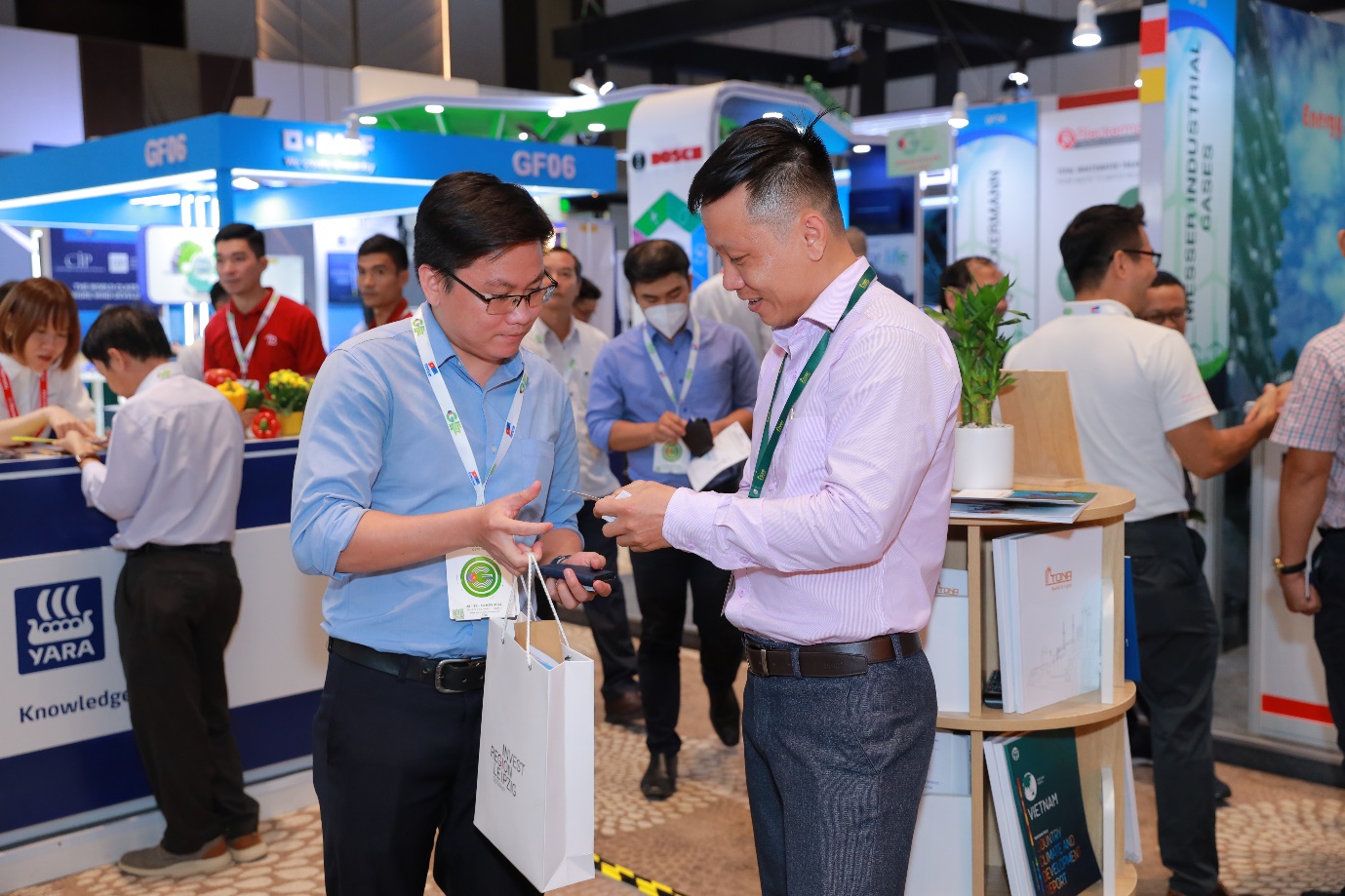 Tona Corporation would like to thank representatives of businesses for visiting and talking with us during the Green Economy Forum & Exhibition 2022.
Contact us if you are looking for a reliable partner for your Corporate Sustainability plan.